I love this paper. A broadsheet sharply printed on great paper, beautifully designed and packed with interesting stories, what's not to like? The price of a subscription – beyond my means. You can read some material from the latest issue for free on their website. Happily Elizabeth got me a freebie sample issue and these are some of the things I learnt from it.
BFEORE PHOTOSHOP: For some time I've been thinking that a book of this title was needed to get people to understand that photo manipulation has a history as long as the medium itself. So was interested to read about 'Faking It' a current exhibition at the Metropolitan Museum of Art in New York, open until 27th May next. It contains 200 photographs from 1940 to the 1990s. Its curator Mia Fineman told Art News: 'Photographs have never represented the unadulterated truth. Photographic manipulation is part of a long tradition that has never been examined closely because there has always been a desire to believe photographs represent the truth.' Interestingly the exhibition is sponsored by Adobe. There is also an ancillary exhibition: 'After Photoshop: Manipulated Photography In The Digital Age.'
THE END OF KUNSTHAUS TACHELES: This giant derelict artist's squat in Berlin, occupied since the fall of the Berlin Wall, was finally shut down in September. Art News writes: 'Its the end of an era, as Berlin loses loved alternative cultural spaces to property speculators and the well-heeled.' More on this story can be found here on mutualart.com and freedomspark
STEVE POWERS/A LOVE LETTER FOR YOU: This documentary is about street artist
Steve Powers
and his huge mural project In Philadelphia. See details at
ghostrobot.com
You can view a trailer and buy a download at their
Facebook site
.
In 1984 Steve Powers started climbing rooftops in his neighbourhood and painting his alias ESPO as a dues paying member of the ICY graffiti club. 25 years later he returned home to Philadelphia in the summer of 2009 to write a love letter across the same rooftops facing the Market-Frankford line. The letter, meant for one, with meaning for all, encompasses 50 walls on a 20 block stretch of market street. Drawing input, inspiration, and work from the community Powers created a letter to and from west Philly. This unprecedented public art project was a collaboration of Powers, The Mural Arts Program, and the Pew Center for Arts and Heritage. It required 1200 cans of spray paint, 800 gallons of bucket paint, and the skilled hands of 20 of the finest spray painters in America, who Powers put into the legendary ICY club.
EXPERIMENTAL FILM: Pip Chodorov was a new name to me but have discovered he is not only an experimental film maker in his own right but has also directed the documentary 'Free Radicals: A History of Experimental Cinema' (due out on DVD shortly), established the first art gallery (in Paris) devoted to experimental film [see: http://www.re-voir.com/) and is curating a show of Jonas Mekas work at the Serpentine Gallery. [There is a section called Experimenta as part of this year's London Film Festival which opens this month.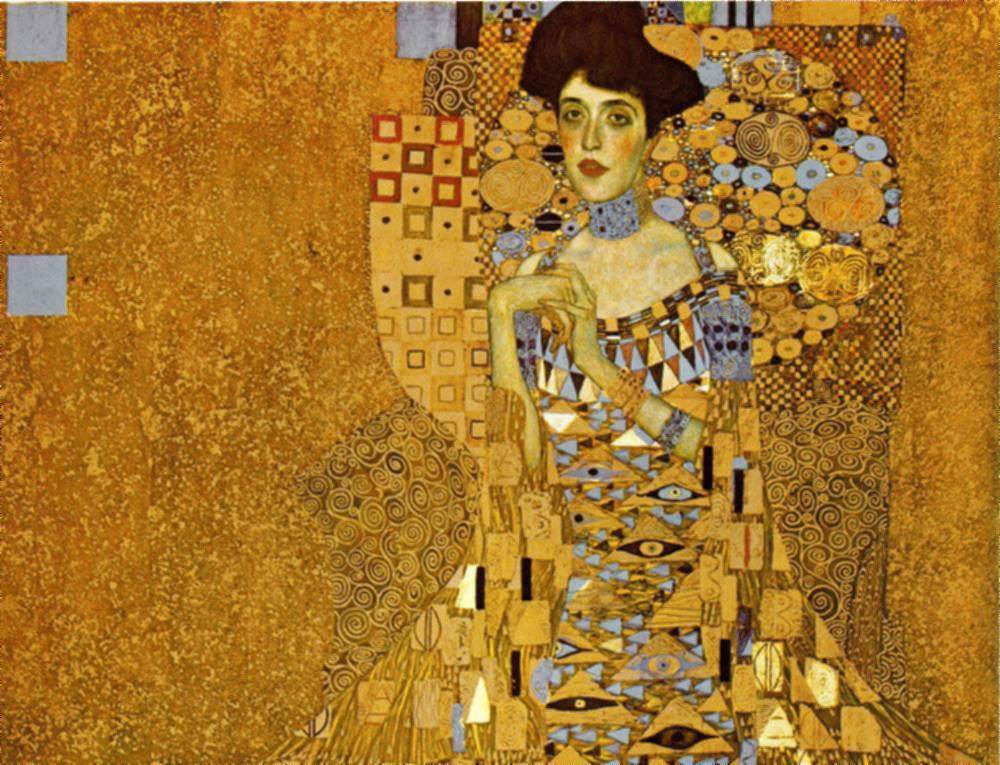 KLIMT'S 150TH BIRTHDAY: Klimt's original studio has been restored and is now open to the public, says Art News. Take a virtual tour here: www.klimt.at
My interest in Klimt was revived recently when I discovered this remarkable book - The Age of Insight: The Quest To Understand the Unconscious in Art, Mind and Brai8n, from 1900 to the Present' by Eric R. Kandel.The book is huge and expensive but there are substantial extracts which can be read for free on Amazon.
Particularly interesting is the section on the painters Klimt, Schiele and Kokoschka and the effect that science had on their work. thanks to the salon culture of Vienna of that period which provided a ready interchange between art and science. Klimt in particular was fascinated by Darwin's ideas and arranged a slide show for fellow artists of the latest scientific images showing for the first time how a human embryo developed. He attended autopsies and incorporated scientific imagery into his paintings.