Like many others, sad to hear of Keith Emerson's death in Santa Monica. Although Emerson, Lake & Palmer were the biggest band of his career, always preferred The Nice - seen here in a page from the official Isle of Wight Festival programme [29th-31st August 1969].
We saw the band live at the Assembly Hall in Worthing in the same year methinks when their third album was released. It was fantabulous fiery performance from a local boy - Keith lived near Worthing at that time and I believe stayed in East Sussex for many years.
[Just found out from Wikipedia that one of the daggers that Emerson used to thrust into the keys of his Hammond organ was given to him by Lemmy]. That same summer, The Nice headlined the final night of the Ninth National Jazz & Blues Festival at Plumpton Racecourse in East Sussex [8-10th August].. I met a girl who knew Keith and she took me into the rehearsal room on the Festival site where The Nice practiced with a full blown orchestra. Brilliant. Their finale performance included also Scottish pipers as I remember. Pic from original programme.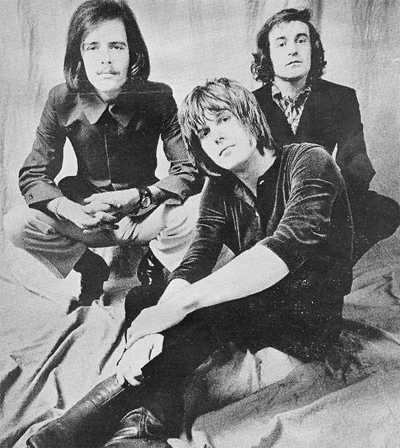 Worked on-site for a week or more at the second Isle of Wight Festival 1970. Witnessed the arrival of Emerson, Lake & Palmer. They were all on Harleys and drove in without stopping, with their access passes held in their teeth. They became a huge band particularly in the States but, as the 70's wound on, their massive stadium style made them a target for the new punk sensibility which saw them as pompous and overblown. No doubt a younger audience will discover their work and make up their own mind,
Keith was a dynamic and powerful stage performer, a virtuoso player and electronic pioneer. Check out The Nice is my advice.
Bumped into Keith in the public bar of The Crown in Lewes in the 90's with his son, who was in a band at that time and we talked about those earlier days. Good Times.
ADDITION: Just discovered that the cost of the album pictured is £38 !! More importantly, the sleeve notes by Keith, on The Nice's second album 'Ars Longa Vita Brevis', end as follows:
'Tomorrow is yesterday's history and art will still be there, even if life terminates'.